"It's really tough. Really tough."
Just like the rest of us, celebrities across the planet are currently hunkered down in self-isolation due to the coronavirus crisis.
Of course, they've been keeping followers up to date with their quarantine activities on social media. And it's safe to say that some are coping better than others.
Some celebs, like Sarah Hyland, have used their time to clear out their closets and donate clothes to charity. Others, like Miley Cyrus and John Krasinski, have started their own online talk shows. And some, like Chrissy Teigen and John Legend, have resorted to extreme measures to entertain themselves and their kids — including staging a wedding for stuffed animals.
Over in Calabasas, California, all of the Kardashian/Jenners are currently in lockdown, quarantining away from each other with their respective families.
And it seems that Kim — who's mom to North, 6, Saint, 4, Chicago, 2, and 11-month-old Psalm — is beginning to lose her mind. In fact, being quarantined with four kids under the age of 7 has made her scrap any plans for more.
Speaking during an interview with The View, Kim joked: "Being at home with four kids…if I ever thought for a minute that I wanted another one — that is out the door. It's really tough. Really tough."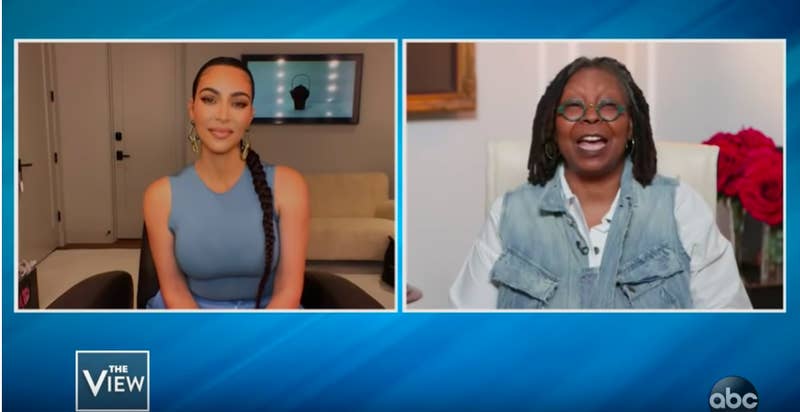 In fact, just last week Kim posted an Instagram photo of her family alongside a caption begging fans for help with ideas to keep her brood entertained.
Kim went on to say that she has a "newfound respect for teachers" after spending the last couple of weeks trying to juggle doing schoolwork as well as the household chores.
"I've been doing laundry and cooking," she said, "and being their teacher too. I have newfound respect for teachers. They deserve so much. It's been tough juggling it all — you really have to put yourself on the back burner and just focus on the kids."
But Kim did go on to reveal that she's relishing the "family bonding" time they're currently getting, and has been introducing her kids to some of her favourite childhood movies.
"I love all the family bonding stuff," she said, "I actually love that time because we do travel so much in our regular world. We're going on walks outside and watching every movie you could possibly imagine."
Kim's comments come just a day after she revealed that having to self-isolate massively affected how the family filmed the finale for the current season of Keeping Up With the Kardashians, which debuted last week.
Speaking remotely on The Tonight Show Starring Jimmy Fallon, Kim explained: "We filmed everything for Season 18 except for the last episode. Now that we've shut down production, it'll be all of us in quarantine filmed separately by ourselves."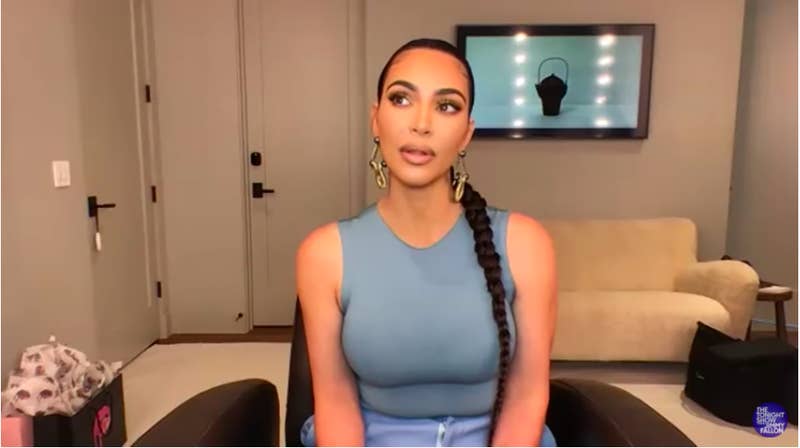 We had tripods and iPhones set up," she went on, "and the whole last episode will be us in quarantine. I literally have no idea what everybody is doing, so it'll be good to watch.
You can watch Kim's full interview on The View here.
And her full interview on The Tonight Show Starring Jimmy Fallon here.
Source: https://www.buzzfeed.com/elliewoodward/kim-kardashian-self-isolation-kids-put-her-off-more