1. Sweet Sriracha Braised Beef Lettuce Wraps
Recipe: Sweet Sriracha Braised Beef
Hack: Put into a bib lettuce wrap, drizzle with sweet and sour sauce, and garnish with crushed cashews and bean sprouts for a wrap that packs a punch.
2. Pomegranate Chicken Quinoa Salad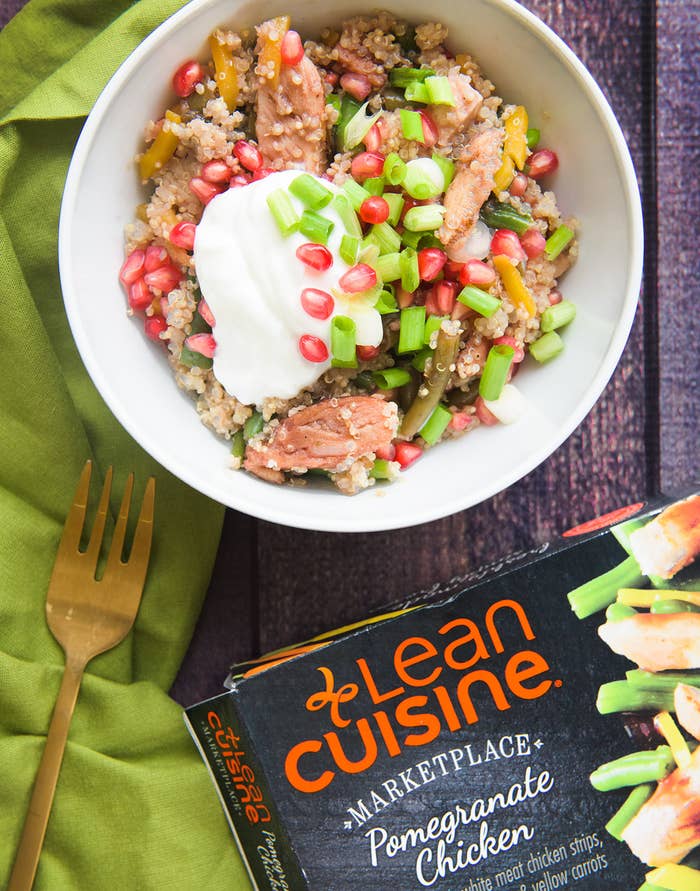 Recipe: Pomegranate Chicken
Hack: Toss this into a pot of cooked quinoa with extra pomegranate seeds. Garnish with a dollop of greek yogurt and scallions for an eclectic but satisfying meal.
3. Cheddar Potatoes with Broccoli Pastry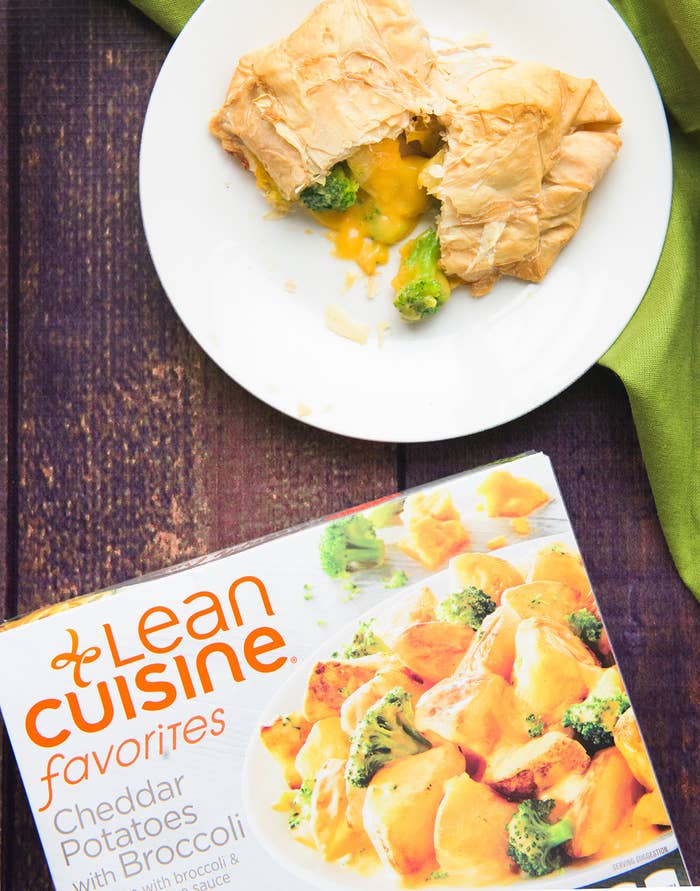 Recipe: Cheddar Potatoes with Broccoli
Hack: Add small amounts of the cheddar potatoes and broccoli to a sheet of filo pastry and roll into a wrap before oven baking into a crispy spring roll.
4. Parmesan Crusted Fish and Roasted Sprouts
Recipe: Parmesan Crusted Fish
Hack: Add a little something extra by pairing this with brussel sprouts oven-roasted in balsamic vinegar and honey.
5. Cheese Tortellini Vegetable Skewers
Recipe: Cheese Tortellini
Hack: Place the cooked tortellini pieces on a skewer along with chunks of grilled zucchini, aubergine, and mushroom for nutritious, vegetarian kebabs.
6. Southwest Style Breakfast Burrito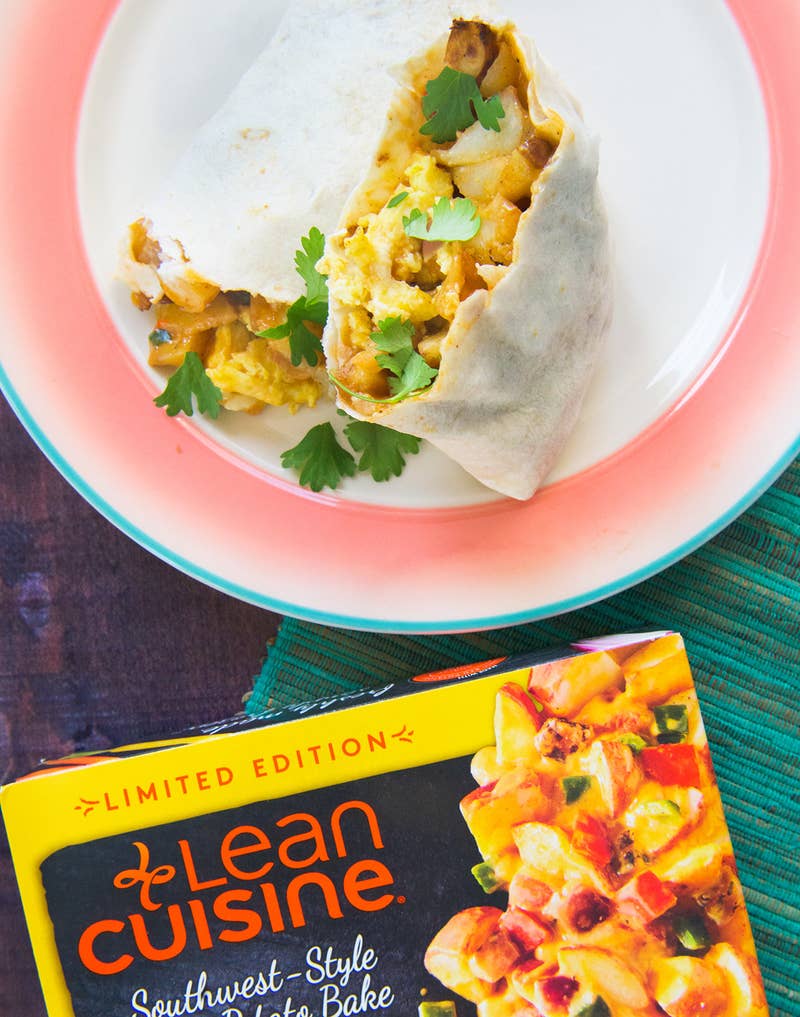 Recipe: Southwest Style Potato Bake
Hack: Add a scrambled egg and combine together on a tortilla for a hearty breakfast burrito!
7. Thai Chicken Spring Rolls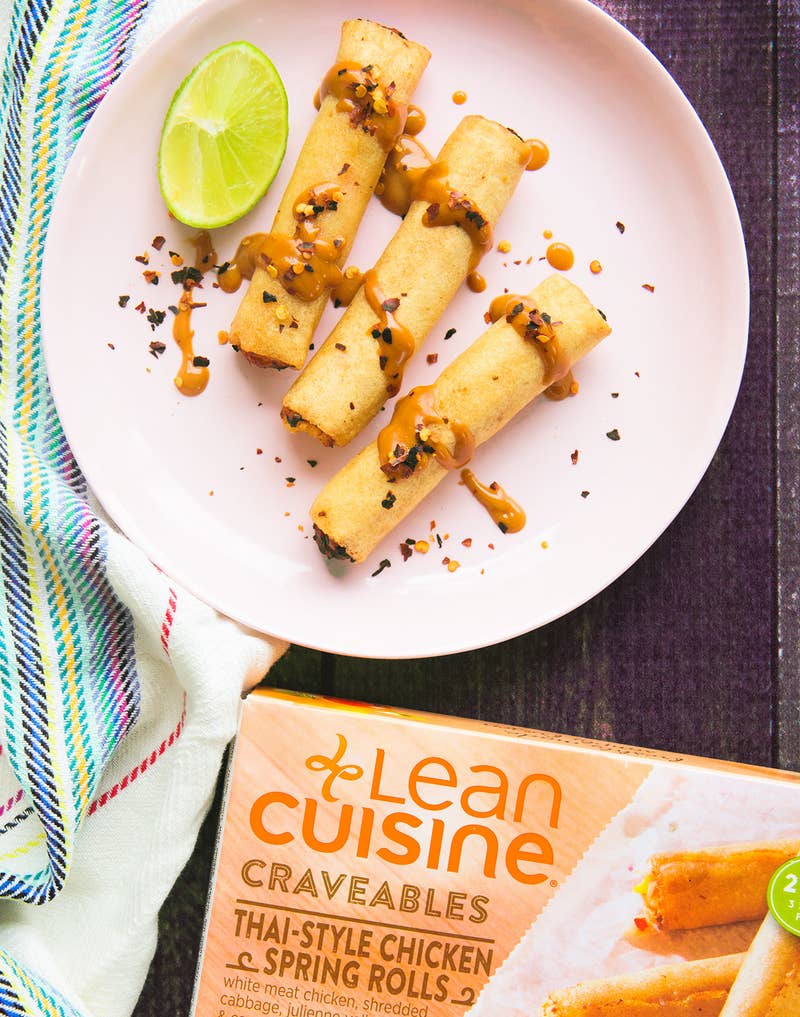 Recipe: Thai Chicken Spring Rolls
Hack: Whip up a lime-peanut dipping sauce for extra flavor by combining peanut butter, soy sauce, and lime juice together. Add chili pepper flakes for a spicy surprise!
8. Open-Faced Roasted Turkey Sandwich
Recipe: Roasted Turkey
Hack: Add roasted turkey, mashed potatoes, and stuffing onto a toasted English muffin for an open-faced "gobbler" sandwich.
9. White Cheddar Mac 'n' Cheese Quesadilla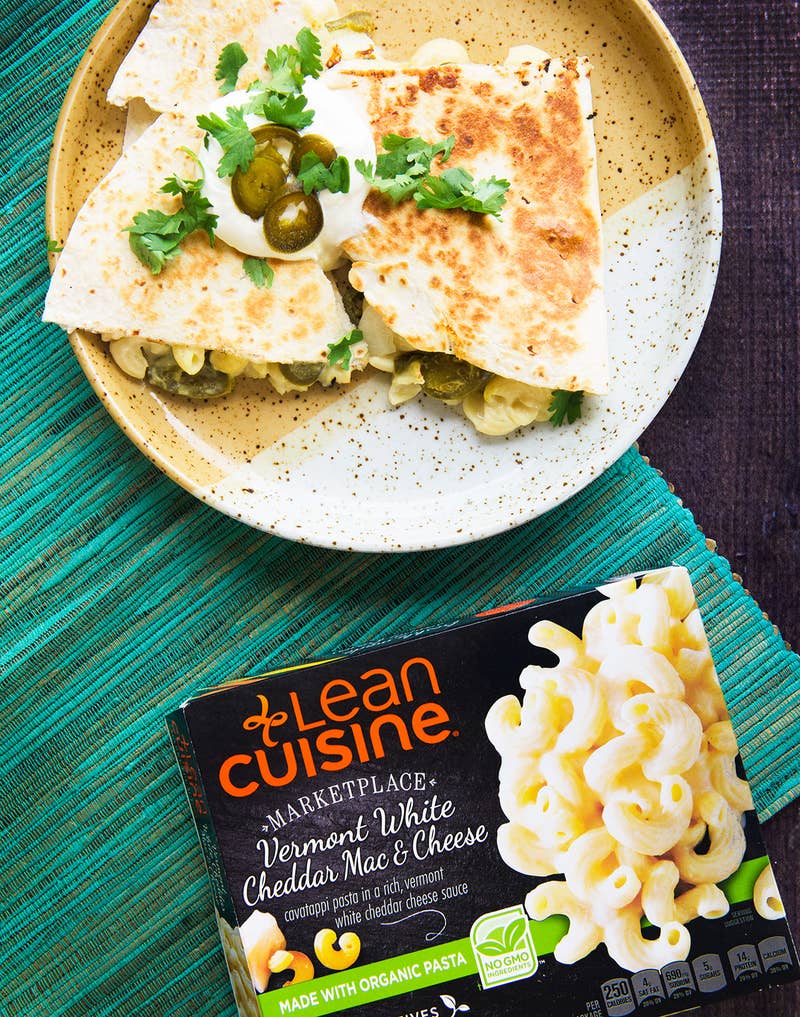 Recipe:Vermont White Cheddar Mac 'n' Cheese
Hack: Sprinkle with sliced jalapeños and onions and sandwich between two flour tortillas for a quirky quesadilla.
10. Sausage and Mushroom Mezzaluna Ravioli
Recipe: Mushroom Mezzaluna Ravioli
Hack: Add sliced Italian sausage for some added protein and garnish with arugula.
11. Santa Fe Stuffed Peppers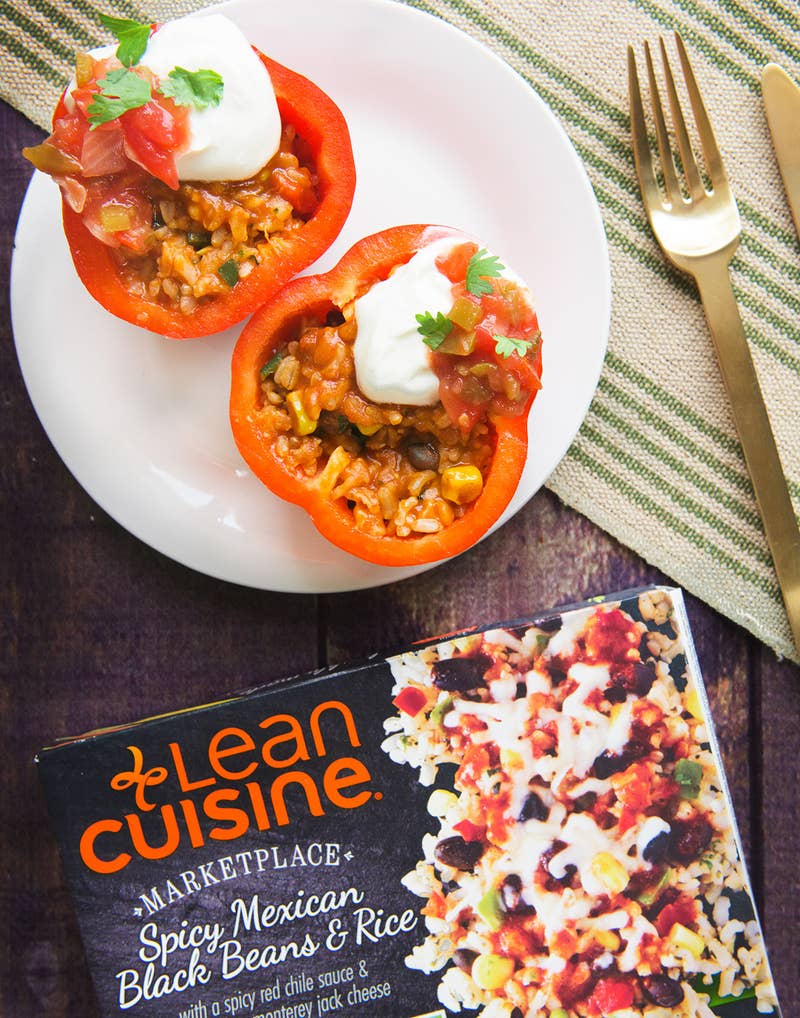 Recipe: Spicy Mexican Black Beans and Rice
Hack: Scoop the insides out of two large bell peppers and fill with the cooked rice and beans. Add a dollop of sour cream and fresh salsa to garnish.
12. Orange Chicken and Slaw
Recipe: Orange Chicken
Hack: Combine shredded cabbage with edamame and a splash of sesame oil and apple cider vinegar for a colorful side slaw.
Feeling inspired? Get creative and add your own personal twist to these entrees from Lean Cuisine.
Source: https://www.buzzfeed.com/leancuisine/tasty-hacks-for-dinners-that-are-kinda-homemade?b=1&origin=btm-fd